66 years of expertise
With a wealth of technical expertise, the family run company has been offering a comprehensive range of products for three generations.
It benefits not only from unique know-how, but also appropriate follow-up and listens to your requirements.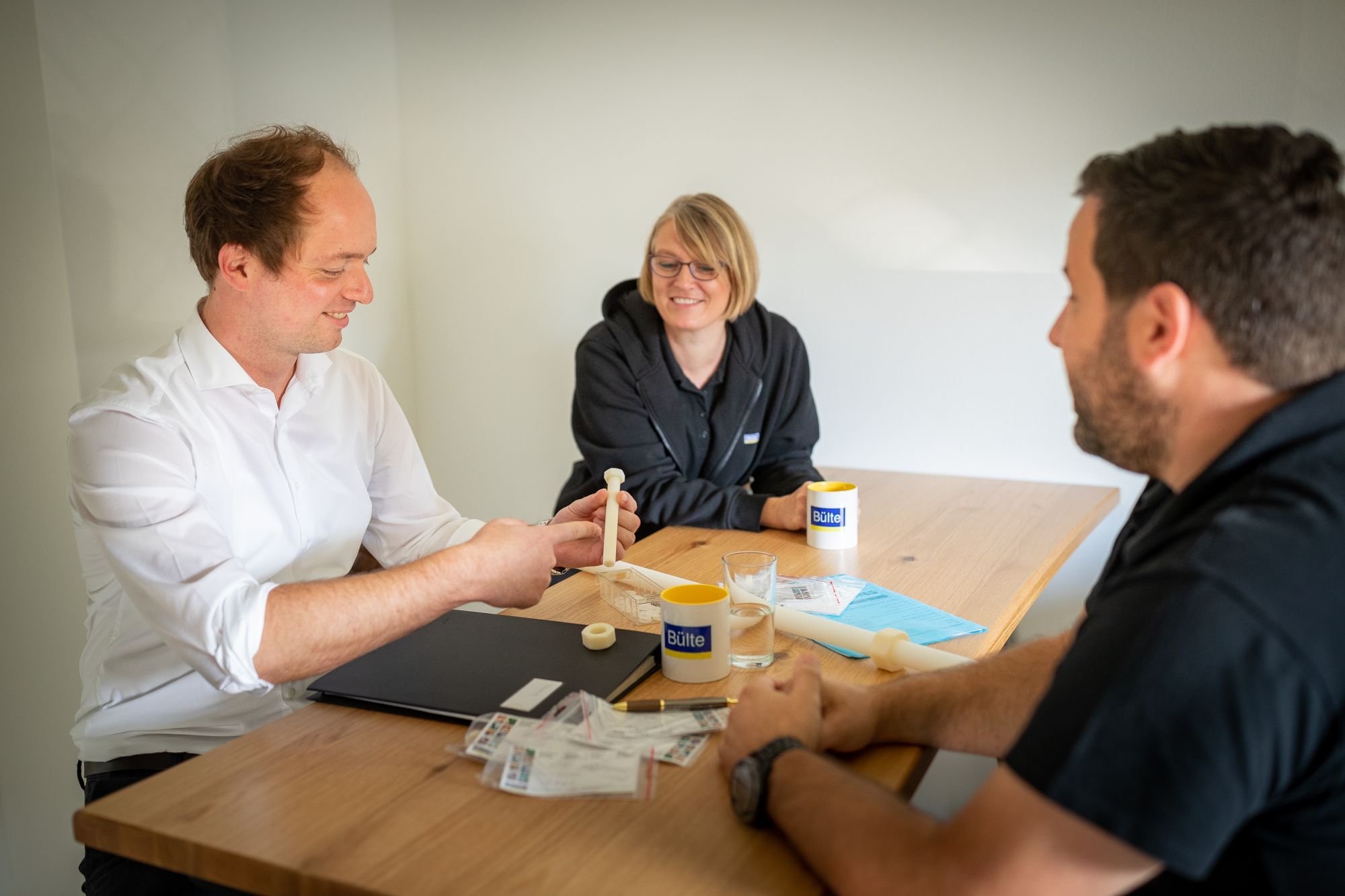 An international industrial component supplier
Working with an international network of multilingual distributors based at three European sites – in France, Germany and England - makes Bülte a key industrial supply partner. As a component supplier for several generations, the company offers a multitude of products and materials. The family run company currently works with major worldwide industrial clients.
Your supplier of plastics parts
Plasto-metallic fasteners and protective parts complete our product portfolio.
We offer you a complete range of plastic spacers, standardized screws, nuts, washers, insulating sleeves and special parts made from high-quality materials based on drawings.
Our entire range currently includes over 30,000 items in the size range from approx. 0.8 mm to an average of 400 mm made of PA (polyamide), PE, POM, PP, PVDF, PTFE, PEEK and many more.
From the design to the manufacture of spacers, nuts, screws and washers
A bespoke service...
A screw manufacturer, as well as a specialist in the design, production and supply of technical components produced by means of plastic injection moulding, the company also designs and manufactures bespoke plastic and metallic parts to suit all your requirements. These tailor-made parts can be produced in several colours and materials thanks to the provision of the RAL colour chart and are made in accordance without the customer's technical specifications and on the basis of reliable customer care.
…In collaboration with all kinds of industries!
From SMEs to major clients, we work with diverse industrial sectors. We work for the most demanding industries: from aviation to electronics, including the automotive, rail and health sectors, as well as food-processing, agriculture and the chemicals industries, and even the luxury goods and furnishing sectors! Bülte operates proactively in many and varied sectors while focusing on quality, flexibility and responsiveness.