Design & development
Design & Development
With a long-standing presence on the international plastic parts design market, Bülte can provide the perfect response to your requirements whatever your constraints. We can assist you with all kinds of projects, in all spheres of business. From SMEs to major clients, we work with many and varied industrial sectors.
A team of experts at your service !
A multilingual technical team
From analysing your needs to your project design, we are able to provide you with the best solutions thanks to our technical team. Our sales team will seek to find the answers to all your specific or technological challenges thanks to our multilingual professionals on 3 countries- France, Germany and England.
Development of a variety of plastic parts
We offer you a vast range of standard polyamide fasteners (see our product catalogue). Thanks to our Technical Sales Advisers, we will help you make the right choices for optimum integration of our plastic parts into your products. For each of our customers, we take the greatest care to fulfil our commitments. (Quality, flexibility, responsiveness)
Designing plastic parts
An innovative and varied range of plastic parts
We produce an array of innovative specific parts in different materials. Once your plastic parts have been designed, we schedule the provision of initial samples and/or prototyping. The development of plastic parts takes place in close consultation with our customers and on the basis of a very precise specification. We then devise appropriate solutions for your tailor-made parts.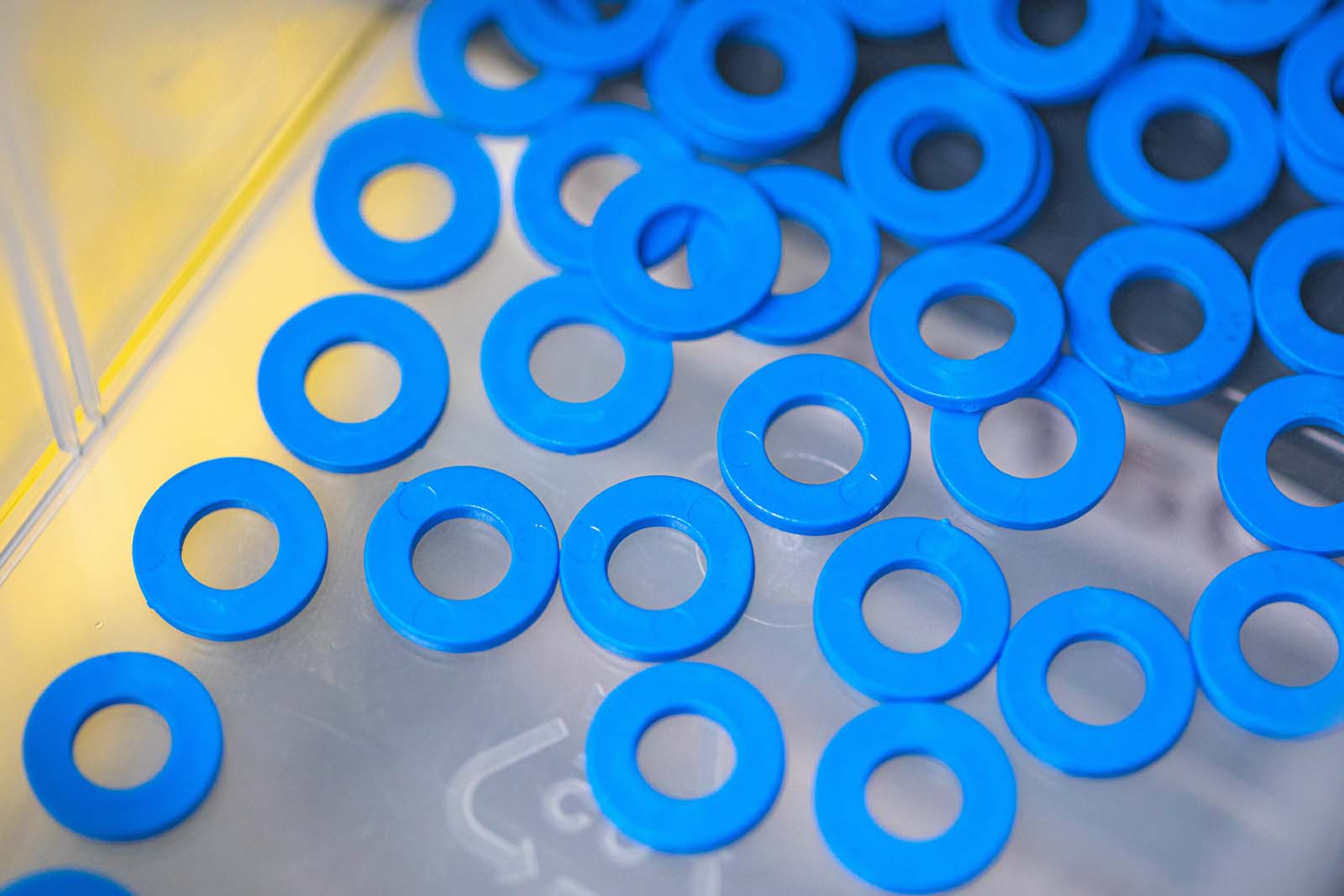 An outstanding research and development centre
Functionality, ergonomics and design play a decisive role. Thanks to expert guidance from the research and development centre, we achieve the best value for money for your products. We manufacture by taking account of the appropriate manufacturing tolerances for thermoplastic materials.
Mould making
Depending on the production method used for your project, we can manage every stage of it. Where this involves plastic injection moulding, our quote will also include mould making.
Customer satisfaction is the focus of our attention
Once your requirements have been analysed, we advise you on the technique and help you choose your parts and their production method.
We are able to offer you a choice from our range of standard catalogue products, or a bespoke item with the production of specific tailor-made parts. Your entire specification is checked scrupulously with us in the minutest detail to ensure that you obtain the part you need.
A quote is then rapidly drawn up and we remain at your disposal throughout the project should you have any questions. On confirmation of your order, you will be sent an acknowledgement of receipt by our Sales Administration Department and we will monitor your order until its delivery.
We will monitor your project step by step and our Customer Service team will remain at your disposal.
Finally, please be aware that we have incorporated the REACH and ROHS requirements and regulations into all our purchasing and production processes.
Intended for professional use, the thermoplastic materials used to manufacture our products offer undeniable advantages for many industrial uses: electricity, electronics, petrochemicals, machine tools, automotive, etc.