Traceability thanks to our logistics departments
By using the latest information technologies, we guarantee flawless and consistent product logistics and data. We work with world-renowned carriers with a presence throughout Europe, as well as internationally, namely DPD, Kühne & Nagel, etc.
We combine the latest, proven technology with the standard logistics processes of our goods management system. Thanks to this technology, we are becoming ever more efficient. We are constantly seeking to optimise our logistics chain in order to best ensure our international coverage.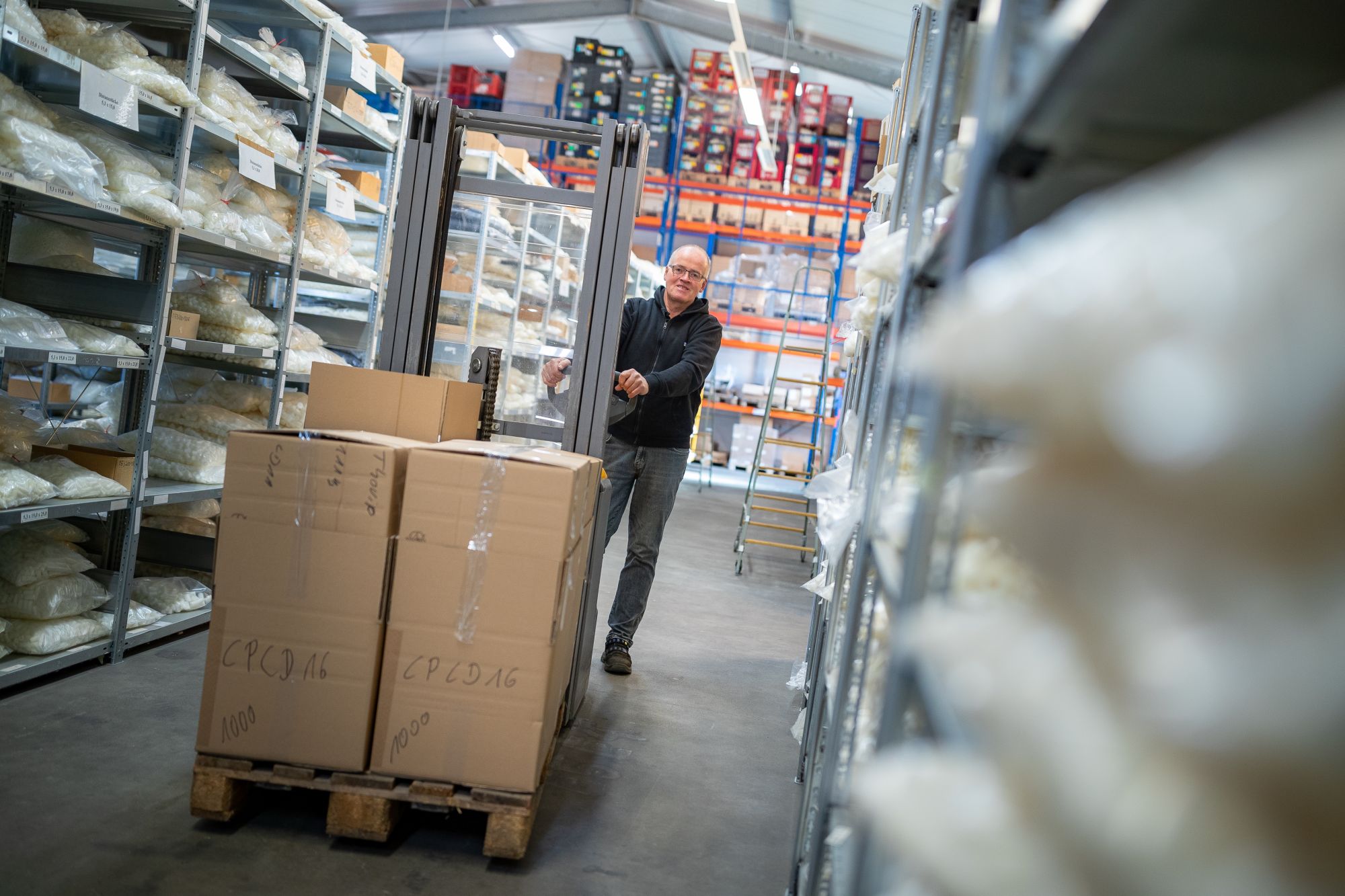 Storage capacity
We currently have two warehouses in Europe: one in France and one in Germany. Built in 1991, our French warehouse is situated in the Drôme region close to the A7 motorway, which is a strategic location in France, as well as within Europe.
This storage location is strategic for delivering to all southern European countries. And it offers ample storage space for our standard range. Most of these items are available in several material and dimensional variants and can be delivered immediately or very quickly. Our products can be packaged and labelled automatically and specifically for a particular customer should they request this.
Our division in Germany is the logistics centre for customers in Eastern and Northern Europe, who can be perfectly serviced and supplied from there. We also carry out assembly for certain customers.
These sites allow us to have a particularly effective presence on the European and international market, and our fastener distribution is complete. Logistics and stock are thus optimised and constantly continue to be so.