Business runs in the family – Handing over the 3rd generation
18 July 2023
June 2023 : A new chapter begins for Bülte !
After 10 years with the company, working alongside her father Stefan Bülte, Fanny Bülte, the founder's granddaughter, officially takes over the business of the family.
Since it was founded in 1956 by Norbert Bülte, the company has been passed down from generation to generation... : after 8 years' experience in the polyamide parts industry, he decided to set up his own assembly parts and fasteners company. He set up his offices in the town of Lüdinghausen, in North Rhine-Westphalia (Germany).
In collaboration with companies in the sector and specialists, Norbert Bülte invented the Bülte polyamide safety/sealing washer.
In 1979, he was joined by his son, Stefan Bülte, who contributed to the company's international development and set up Bülte Plastiques in France in 1986.
In 2013, Fanny Bülte, granddaughter of the founder and daughter of the CEO, joined the family business and modernised its working and marketing methods. In particular, she is behind the digitisation of processes and the communication strategy.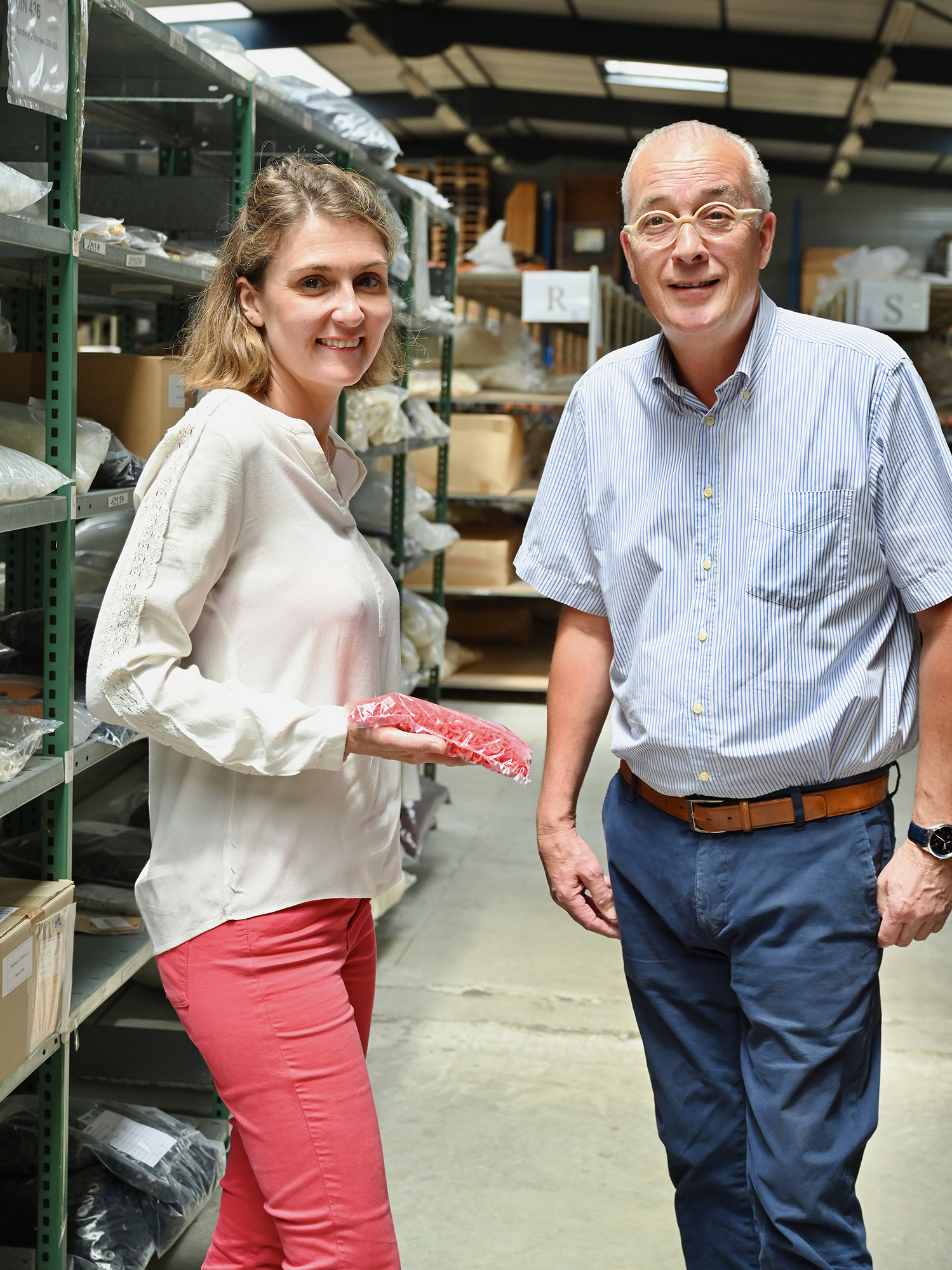 The 3rd generation, firmly focused on the future
Now at the head of the company following her father's retirement, Fanny Bülte is determined to preserve the family heritage and perpetuate the values and expertise that have been the company's strength for almost 70 years.
The company is thus preserving its culture of customer proximity, which is its trademark, thanks to its team of international experts.
Aware of the fundamental challenges facing an industry that needs to reinvent itself, the 3rd generation of Bülte is continuing the drive to reindustrialising Europe.
She has chosen to honour the family culture of the company, while remaining attentive to the environmental and social challenges of production, such as the climate emergency, the rational consumption of raw materials, the decarbonisation of the industry and the need for more responsible management and governance.